Castle Rock
---
For outstanding heating, air, plumbing, and electrical services in Castle Rock, CO. call Elkhorn Heating & Air!
Upfront Pricing, No Hidden Fees

100% No Interest Financing
For immediate service or repairs, give us a call at 303-975-8809.
Heating & Air Conditioning in Castle Rock, Colorado
---
HVAC Services in Castle Rock, CO
In Castle Rock, CO, the weather can be extreme, ranging from freezing temperatures in the winter to sweltering heat in the summer. As a result, residents of this nature-loving city rely on dependable HVAC systems. At Elkhorn Heating & Air, we take pride in offering a wide range of heating and cooling services to ensure the comfort of Castle Rock's growing population when they seek refuge indoors after outdoor adventures.
Air Conditioning Services in Castle Rock, CO
With over 25 years of HVAC experience, our team understands the importance of maintaining your comfort. We are ready to put our expertise to work by providing AC services in Castle Rock, CO, that safeguard your air conditioning system and ensure your comfort. Whether you require AC installation, repair, or maintenance services, our team will ensure optimal comfort for you.
AC Replacement
Air conditioners typically have a lifespan of 10 to 15 years. Once your unit reaches the end of this service period, you may notice recurring issues. When you need AC replacement in Castle Rock, CO, be on the lookout for the following signs:
Unusual noises when starting up your unit
Inability to achieve your desired cooling temperature
Increasing repair and service costs
When major components begin to fail, opting for AC installation becomes a more cost-effective choice. Fortunately, we offer a variety of models to meet your needs. Our experienced technicians will flawlessly install your new air conditioner, ensuring a strong start.
AC Repair
Your air conditioning unit works hard to keep your home cool during the summer. Over time, some components may experience wear and tear, leading to malfunctions. When you encounter these issues, it is crucial to promptly address them with AC repair in Castle Rock, CO, to fix the broken part. Even if your air conditioner continues to operate with damaged parts, further damage can occur, resulting in higher costs.
Some common AC repairs we handle include:
Warped fan blades
Loose electrical connections
Clogged drainage lines
Malfunctioning thermostat
AC Maintenance
When was the last time you scheduled AC maintenance in Castle Rock, CO? Ideally, professional maintenance should be performed annually. At Elkhorn Heating & Air, we offer a comprehensive maintenance package because we understand the numerous benefits it provides, such as:
Lower utility bills
Reduced need for repairs
Prolonged AC lifespan
Improved indoor air quality
Increased energy efficiency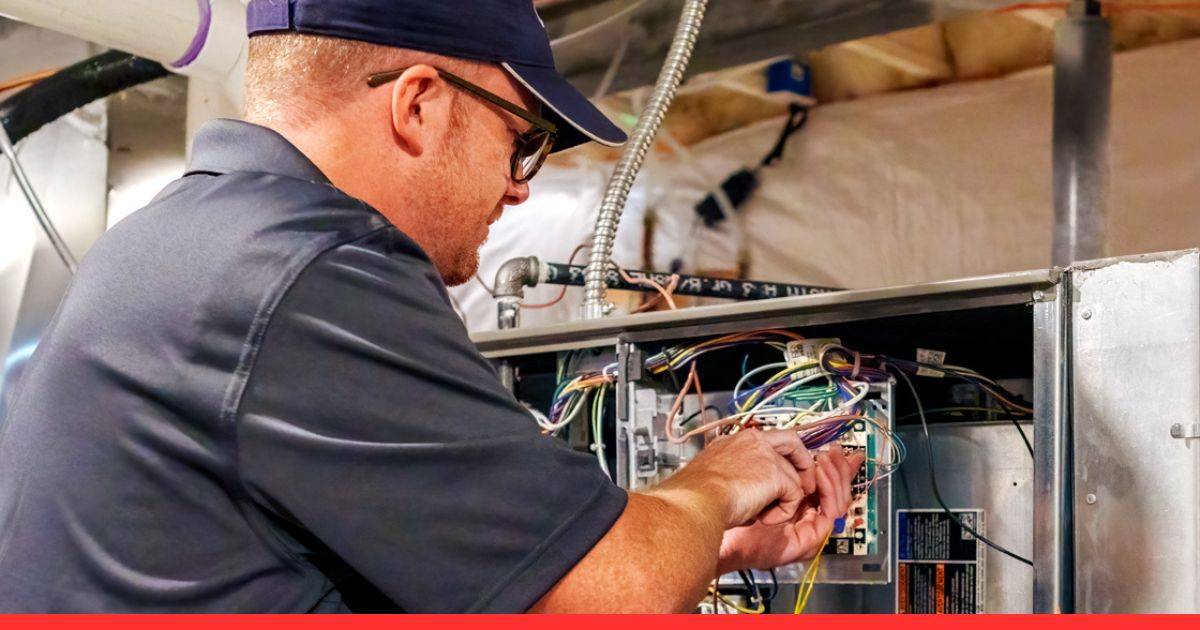 Heating Services in Castle Rock, CO
When the weather turns chilly, a malfunctioning heating system can become a homeowner's worst nightmare. It can lead to uncomfortably cold temperatures, frozen pipes, and property damage. Fortunately, our team is well-equipped to handle any heating issue with reliable heating services in Castle Rock, CO.
Heating Replacement
As your heating system nears the end of its 20-year lifespan, it becomes crucial for homeowners to promptly consider replacing it to maintain comfort and save money in the long run on repairs and utility bills.
We have extensive experience installing and replacing various heating systems, including:
Boilers
Furnaces
Heat pumps
Whether you prefer a similar system or wish to explore something different, our technicians can assist you in making an informed decision that aligns with your budget and needs.
Heating Repair
A properly functioning heating system is vital for Colorado homeowners during winter. If your heating system malfunctions, our heating experts at Elkhorn can swiftly identify the issue and restore your home's comfort in no time. We provide quick and thorough heating repairs in Castle Rock, CO, ensuring that your home becomes a cozy escape from the chilly outdoors.
Heating Maintenance
Heating maintenance in Castle Rock, CO, is a crucial service to ensure the efficient and effective operation of your heating system. At Elkhorn Heating and Air Conditioning, we offer heating maintenance to ensure your system remains in excellent condition for years to come. During a thorough inspection, our technicians perform the following maintenance tasks:
Lubricate moving parts
Calibrate the thermostat
Confirm electrical connections
Clean the inside and outside of the heating unit
Change air filters
Clean the drain line
Perform minor repairs and part replacements as needed
Check Your Indoor Air Quality in Castle Rock, CO
Do you know the quality of the air you breathe inside your home? Indoor air often carries more pollutants than outdoor air due to insufficient ventilation. Maintaining good indoor air quality is essential for protecting your health and the well-being of other residents in your home. At Elkhorn Heating and Air Conditioning, we offer indoor air quality services to ensure you can breathe easy. The following services are available to maintain excellent indoor air quality in Castle Rock, CO:
Quality air filters
Electronic air cleaners
UV lights
Humidifiers & dehumidifiers
Prioritize Your Comfort with Elkhorn Heating & Air
At Elkhorn Heating & Air, our HVAC services in Castle Rock, CO, are designed to protect your year-round comfort, health, and home. For more information about our extensive services, please give us a call at 303-975-8809.
---
Our team of experts is ready to serve you! To schedule your service, repairs, or replacement, give us a call at 303-975-8809 or fill out an online request form.
---
Service Request
Contact
"*" indicates required fields