Highlands Ranch
---
For outstanding heating, air, plumbing, and electrical services in Highlands Ranch, CO. call Elkhorn Heating & Air!
Upfront Pricing, No Hidden Fees

100% No Interest Financing
For immediate service or repairs, give us a call at 303-975-8809.
Professional HVAC Services In Highlands Ranch, CO
---
Over 107,000 people call Highlands Ranch, CO home. They combine suburban sophistication with a down-home atmosphere rarely replicated with such balance. The residents appreciate equally sophisticated HVAC systems that can manage the frigid winter temps and the relentless summer heat. Our technicians at Elkhorn Heating & Air make it their mission to provide comprehensive HVAC services in Highlands Ranch, CO, that fulfills those desires.
Air Conditioning Services In Highlands Ranch, CO
During the hot summer months, you rely on your air conditioner to dispense crisp, cool air that offers refuge from the relentless sun. Air conditioners are complex systems that contain a diverse range of parts that can be difficult for non-professionals to understand. Attempting to repair or maintain specific components can lead to more damage and costly replacements. Avoid further complications by choosing our reliable technicians for AC repair, replacement, and maintenance services to find the best solution for your home!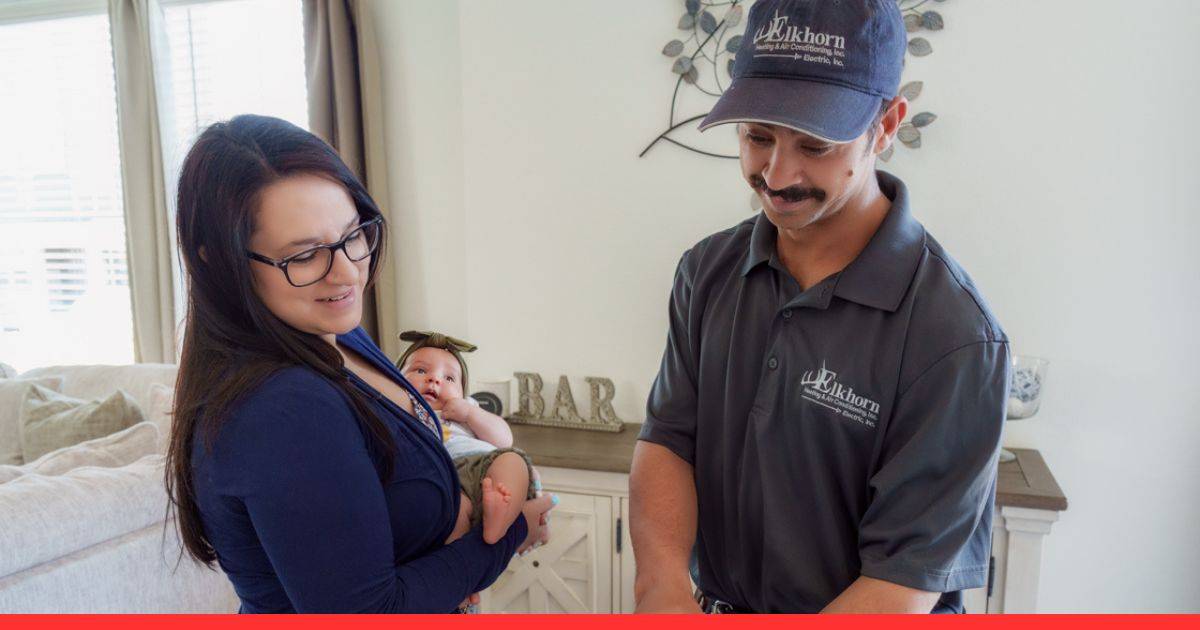 AC Replacement
When the time comes to replace and install a new air conditioner for your home, the process can be overwhelming to some. Many homeowners wonder the best AC unit for their home in Colorado, and the wide array of choices available can make the decision difficult. Our team at Elkhorn Heating & Air can help you find the best solution for you and your home. We can calculate the best size and model to fit your budget and comfort needs. Let's tackle your AC replacement in Highlands Ranch, CO, together!
AC Repair
Has your air conditioner failed to provide comfortable, cool air recently? It might need a simple repair service from our skilled technicians. We encounter numerous air conditioning issues, such as:
Dirty air filters
Faulty thermostat wiring
Refrigerant leaks
Malfunctioning thermostat
Clogged drain line
These issues can diminish your indoor comfort and force your air conditioner to work harder than it should. Our technicians arrive at your location prepared to find and implement a solution that gets your air conditioner back on track. Restore your comfort with our services for AC repair in Highlands Ranch, CO.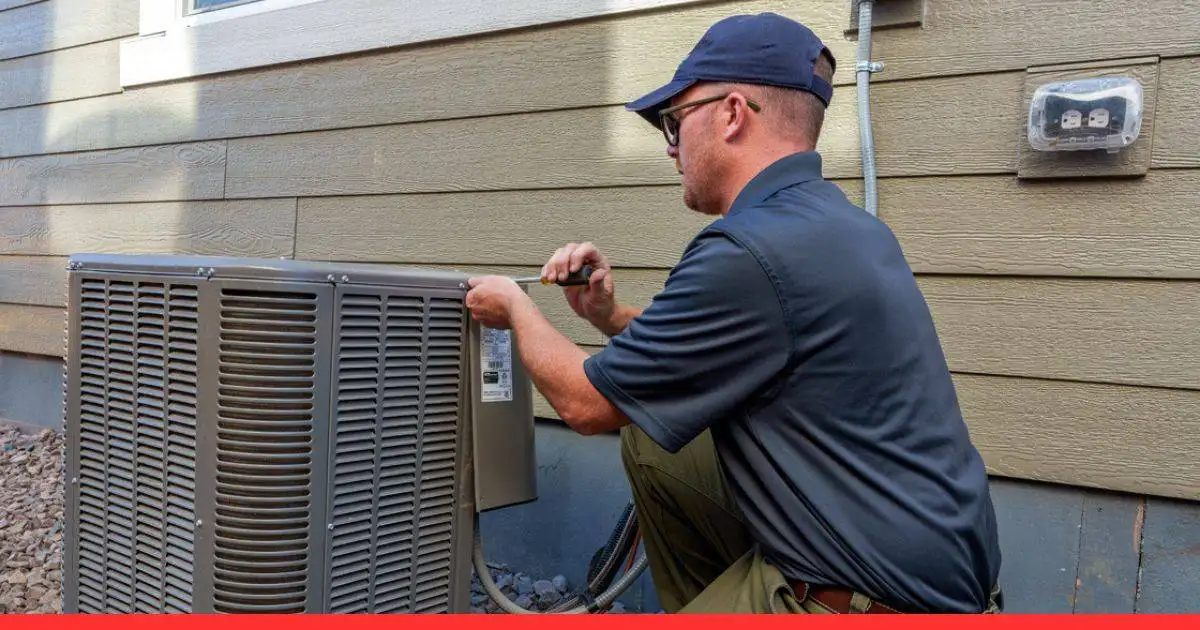 AC Maintenance
Annual AC maintenance is one of the most important HVAC services in Highlands Ranch, CO. Yet many homeowners forget to schedule this service or forgo it altogether to save money. However, AC maintenance in Highlands Ranch, CO, protects your system from expensive or irreversible damage that could lead to an untimely replacement. We offer a comprehensive maintenance package that addresses the most important and hard-working components within your system. Investing in a maintenance package could offer the following benefits:
Lower energy usage
Decreased utility bills
Prolonged air conditioner lifespan
Fewer AC repairs
Heating Services In Highlands Ranch, CO
As the temperatures drop, you need peace of mind that your heating system can carry you comfortably through Highland Ranch's harsh winters. The Elkhorn team can help you find that peace of mind and assurance! Our technicians can address any concerns you have about how your furnace operates.
Heating Replacement
Heating systems typically last about 20 years if properly maintained. While 20 years seems like a long time, heating replacement can approach quicker than you may think! When the time comes to replace your home's heating unit, the Elkhorn team is prepared to help you make the best decision to keep you comfortable each winter! Without the help of our certified professionals, you may experience the following problems when installing a heating unit:
A system that doesn't fit the size of your home
Bad or unstable connections upon installation
A system model that doesn't address your needs
We also have extensive experience with various heating systems and can help you avoid the above situations! Give the Elkhorn team a call for heating replacement and installation services in Highlands Ranch, CO!
Heating Repair
The Elkhorn Heating and Air Conditioning team proudly services boilers, furnaces, and heat pumps to keep you warm and cozy all winter season! Heating units are essential when temperatures drop in Colorado, and we are here to ensure your comfort remains. Give our team of certified professionals a call if you are in need of heating repair in Highlands Ranch, CO!
Heating Maintenance
We encourage homeowners to schedule heating maintenance before the winter season is in full swing. Heating maintenance in Highlands Ranch, CO allows an Elkhorn professional to thoroughly inspect your system for underlying malfunctions and needed repairs. Malfunctions and obstructions can result in an overworked heating unit, high utility bills, costly repairs, and uncomfortable breakdowns. Our team can catch problems before they arise, because sometimes heating repair can be hard to catch before it's too late!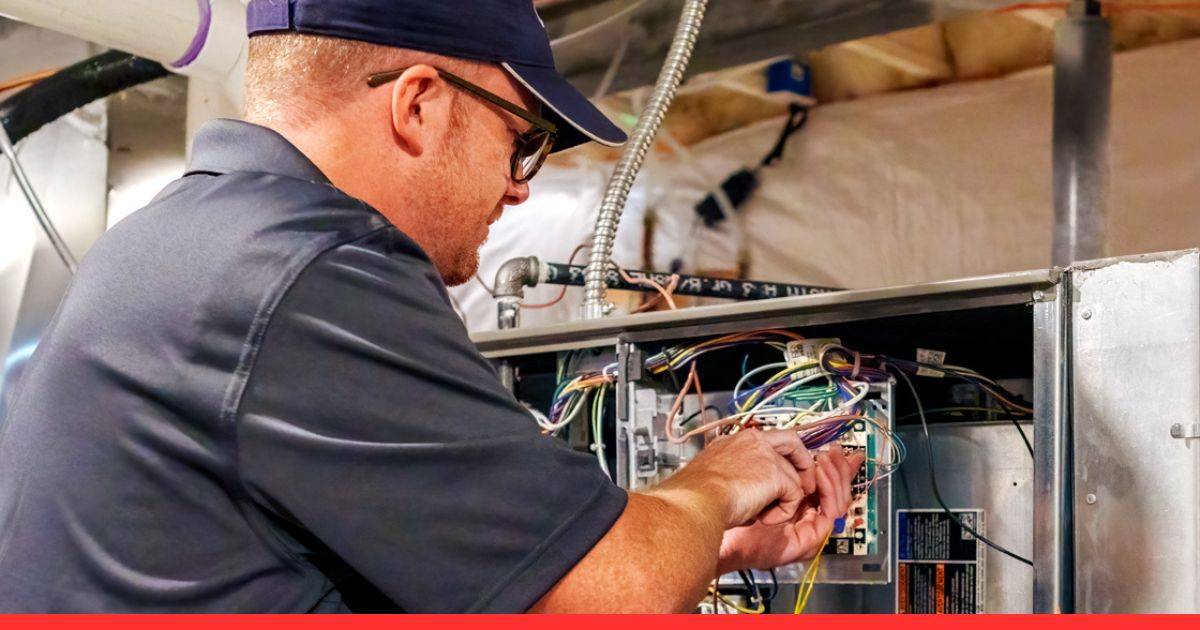 Check Your Indoor Air Quality in Highlands Ranch, CO
Did you know that indoor air is often more polluted than outdoor air? It is important to maintain good indoor air quality to keep you and other residents in your home healthy and comfortable year-round! Common indoor pollutants include dust, pet dander, asbestos, VOCs, and other harmful allergens. Once we determine what you are breathing in your home, we can select the best indoor air quality service to improve your home's air! Below are the services we offer for indoor air quality in Highlands Ranch, CO:
Ductwork services
Humidifiers and dehumidifiers
Air purifiers
UV lights
Choose Elkhorn Heating & Air for HVAC Services
Access comprehensive HVAC services in Highlands Ranch, CO, by choosing our team at Elkhorn Heating & Air, Inc. Call 303-975-8809 to schedule a visit from our skilled technicians.
---
Our team of experts is ready to serve you! To schedule your service, repairs, or replacement, give us a call at 303-975-8809 or fill out an online request form.
---
Service Request
Contact
"*" indicates required fields